These are photos of the areas I had to work with.

In this photo the area on the right will incorporate a multi level deck, the pond will be assessable from the middle level. To the left, center a pond with a fountain, and behind this
the beginning of a forty five foot stream dropping fourteen feet to the lower pond.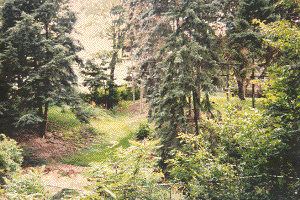 To the bottom right will be the lower pond.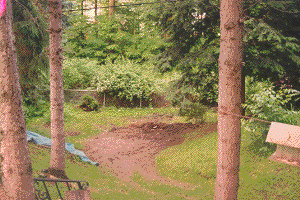 The railroad ties will be replaced two years later with sandstone and the pond would be
built in this area.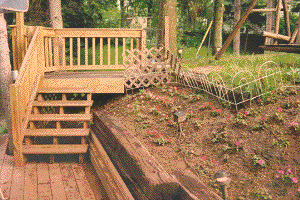 The project begins by digging out an area for the fireplace and laying up the stonework.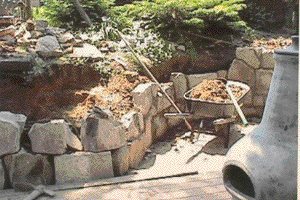 A pre formed pond is set in place.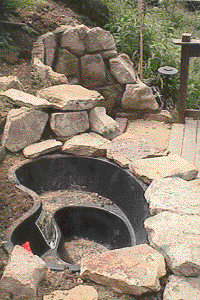 The cheering section encourages the work to continue.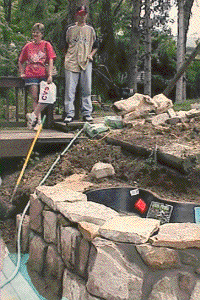 Some of the perennials are planted at this time.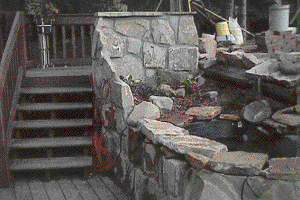 Laying the floor in the alcove.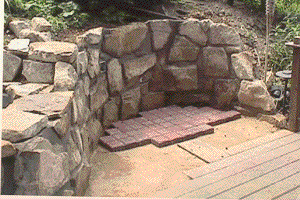 Floor complete and fireplace set in.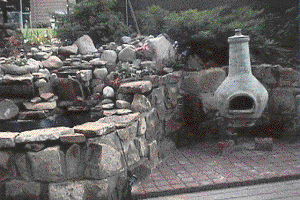 Designing the waterfall, after this a liner can
be added over the preliminary structure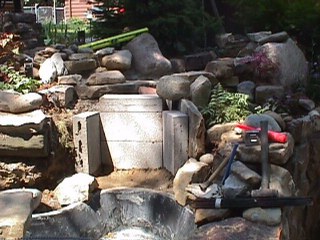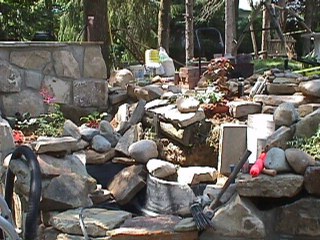 Liner is now set over the basic structure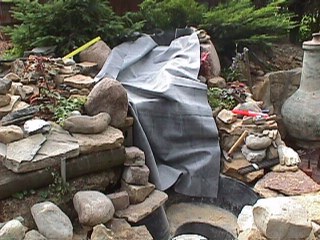 Rocks added to stream bed and falls to cover
the installed liner

.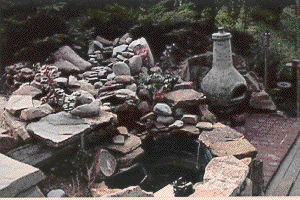 Add water and a pump to recirculate the water
over the falls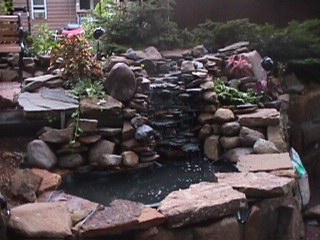 pre. Page
next page
Home