this page will highlight my large pond





To begin building your pond, selecting the proper tools for the excavation of the pond, is essential.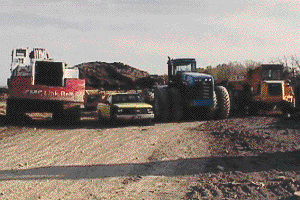 This would be an overkill, unless your building the size pond we would all love to have!

The following picture shows the location of my lower pond. This area was like a bog when we purchased our home. This was one of the first areas I worked on, first by installing drainage to a sewer line in the back of the property. Next I removed or should I say relocated the humus type soil, with a clay sand mixture. Now grass would grow and water that ran down the hill would be absorbed by the three drains I installed.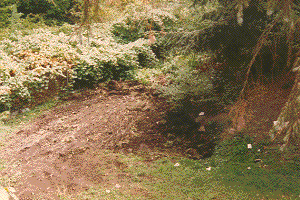 The following area was excavated for the pond
which would be 10x12 feet by 4 feet deep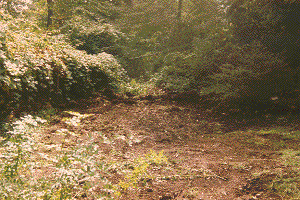 Pond in place but much will change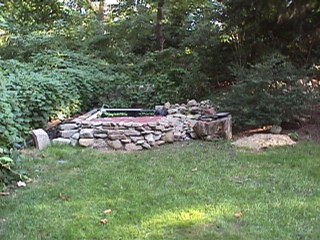 After the pond was dug the hillside is developed
for a stream and several waterfalls which would
descend over forty five feet.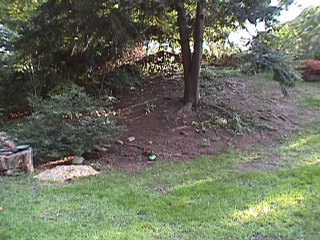 A pathway up the hillside is started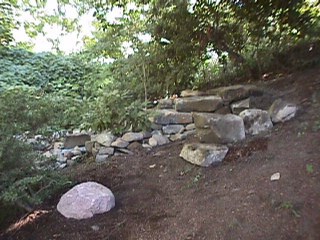 Lower stairway in place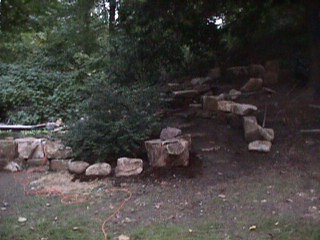 The following photo is of this area as of August 2000. There is still more work to be done in completing this project and this will begin this spring. A further description of work done and other photos will appear shortly, check back for updates.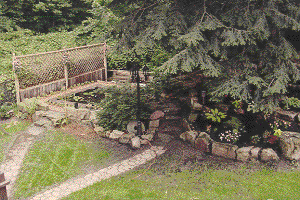 The next photo is of the newest pond made this spring, actually over the last two weeks.
The pond is in the spot where I originally had a grouping of stones for a large waterfall,
opting to have another pond and utilizing an old well head collected from one of my last work sites.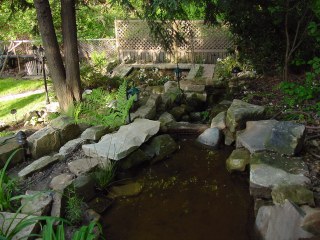 I built a terrace and set in a stone bench, from this location the upper and lower ponds can be viewed, also the fountain located just to the right.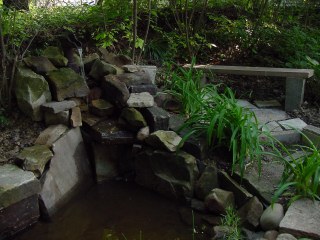 The following photo is of my fountain and was my first pond project.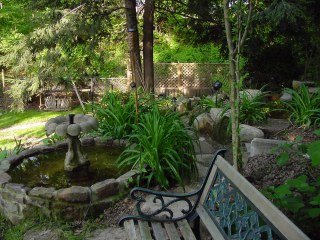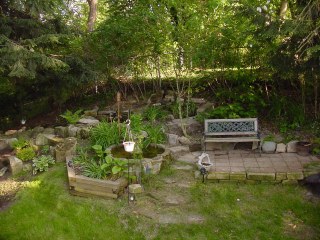 visitors check out pond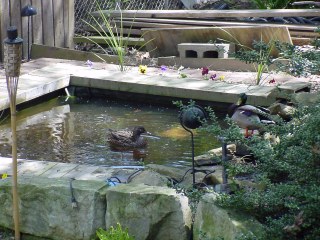 a new stairway (check out size of stone which was buried, 16 hours of jacking and it was my new center piece.)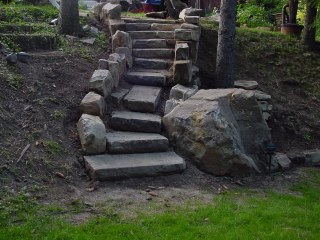 under construction
pre. Page
next page
new page
Home